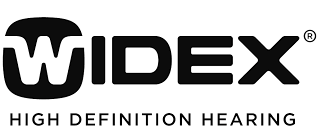 Widex, one of the top brands in hearing aids, is a Danish company with headquarters located outside Copenhagen. Known for their attention to design, Widex leads by example in the sustainability department. Not only are Widex hearing aids available with rechargeable, planet-friendly options, Widex built its company headquarters to be carbon-neutral, powered entirely on renewable energy sources such as wind and geothermal heat.
---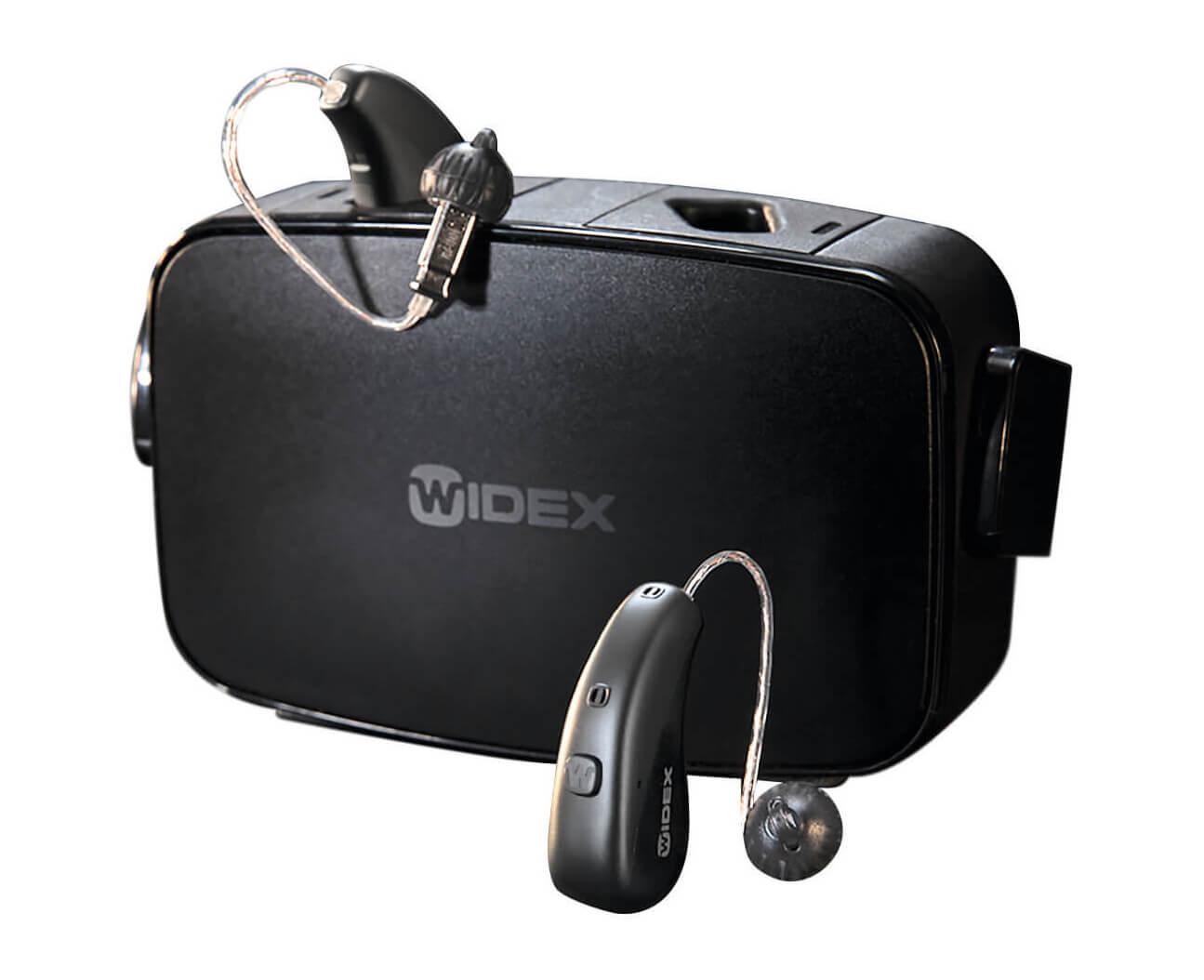 Widex Moment
The newest Widex hearing aid breaks new ground by solving one of the industry's biggest unanswered problems – no matter how good the sound is, it still sounds like a hearing aid.
The sound is often first described as 'tinny' and 'artificial.' This occurs as the sound produced in the hearing aid enters the eardrum a split second later than a typical sound moves through the hearing aid's ear tip.
Widex removes this 'out of tune' tone in patients with mild to moderate hearing loss, further advancing the Widex natural tone. With two distinct signals, both based on the Widex signal processing's natural sound but with substantially different speed and sound design, the Widex Moment platform achieves this.
The 'classic' Widex signal path is coupled with a second high-speed signal path. This Widex ZeroDelay accelerator reduces microphone-receptor processing delay to under 0.5 milliseconds, allowing the two sound signals to meet practically simultaneously in the eardrum.
With this ZeroDelay Technology, the artificial sound quality is removed, and the sound experience is more natural. 
Widex PureSound is the name of this new sound experience. PureSound offers people a sound that allows them to hear even better than ever before.
Widex demonstrates its planning for the future and leveraging the best of today's technology.
The hearing aids Widex produces are no less impressive, with an emphasis on replicating clear, natural sound for the user. With superior technology for dealing with outdoor conditions and providing a tone-true music listening experience, Widex tackles some of the biggest challenges to hearing aid sound quality. In line with this, Widex also was the first brand to introduce innovative tinnitus therapy to its hearing aids with the Zen tinnitus management program. Zen tinnitus therapy involves four integrated strategies for lessening disruptive tinnitus noise.
Widex has recently introduced its first hearing aid with the capability to evolve. SoundSense technology, being introduced in the Evoke model, learns how to optimize hearing preferences the more it is used. Evoke can automatically adjust to make hearing easier using an impressive Fluid Sound Analyzer, but it can also be easily adjusted via an app for fine tuning. The best part is, throughout the process your hearing aids learn to help you hear better, working in conjunction with your hearing to widen your ability to experience sound.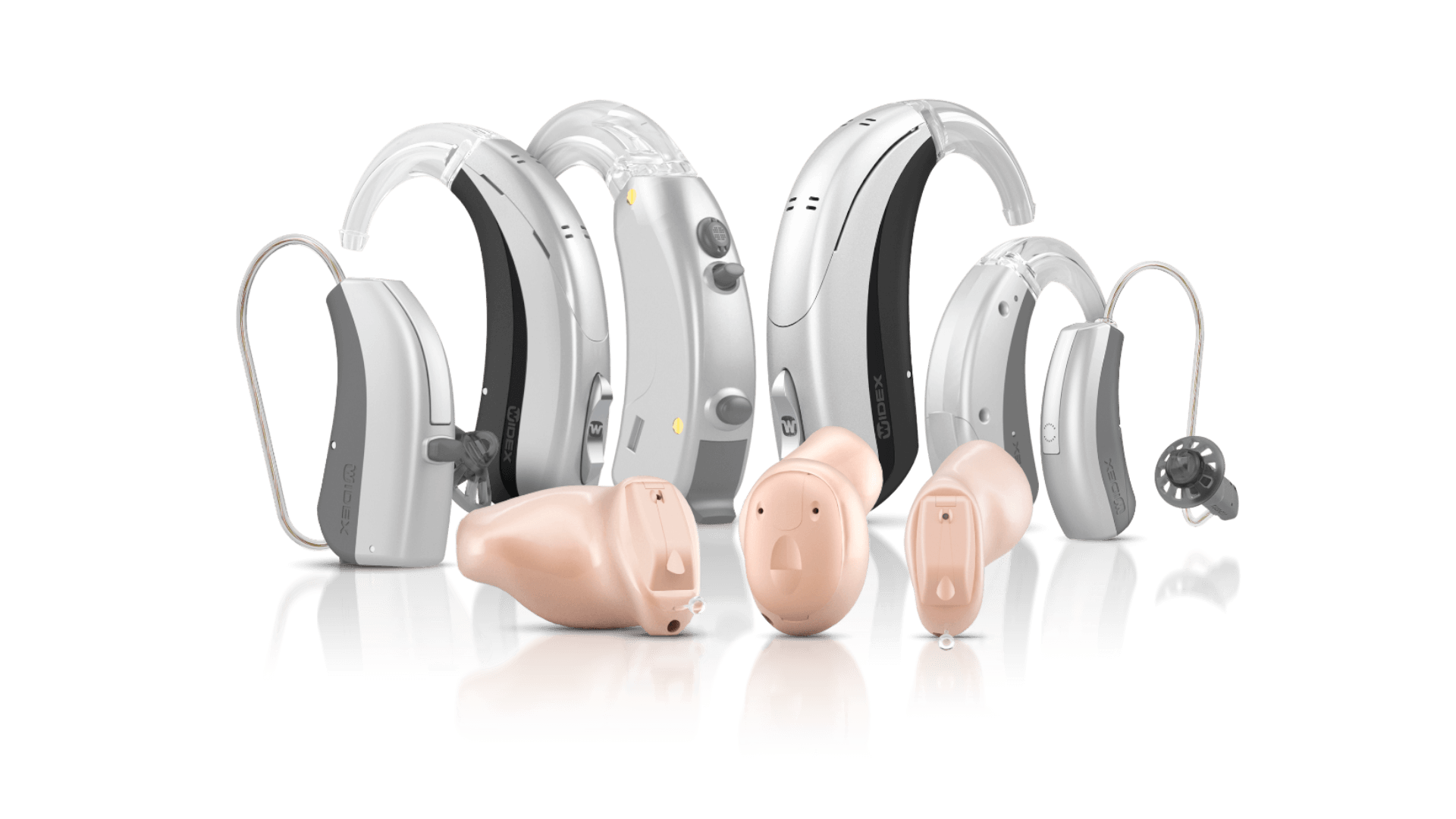 Widex EVOKE
Widex EVOKE is one of the foremost smart hearing aids, the only one to be fitted with advanced real-time machine learning technology. New SoundSense technology enables users to express their preferred sound by choosing between the EVOKE app sound recommendations. This information is then used by the powerful processor to produce even better real-life sound, based on their preferences. This also helps the Widex Evoke to evolve with the passage of time to become even more intelligent. And all EVOKE hearing aids are able to learn from this confidential global user feedback to further enhance the real-life sound experience.
---

A Widex hearing aid is just as adept at streaming digital audio to your ear as it is picking up the rustle of leaves in the forest. Widex makes technology that can adapt to everything the world has to offer, making it a good brand for people who are outdoors or travel frequently.