At Pacific Hearing Care, we are proud to carry the innovative line of Signia hearing aids. The Signia brand is the future of long-standing global industry leader, Siemens. With the Signia brand, their parent company, Sivantos, builds on history and global recognition while introducing revolutionary advancements in hearing aid technology.
---
Signia Pure Charge & Go X
Based on the recently launched Signia Xperience platform, the Signia Pure Charge & Go X delivers superior hearing to wearers even when they are in motion – all in a sleek, rechargeable hearing aid.
It is the only rechargeable hearing aid with acoustic-motion sensors that deliver better hearing from any direction, even when driving.
A new inductive charger includes a protective casing that dehumidifies the hearing aids and fits custom earmolds.
The Pure Charge & Go X also provides Bluetooth connectivity in a new lightweight design, and the model is 16 percent smaller than the previous version while delivering 20 percent more battery capacity.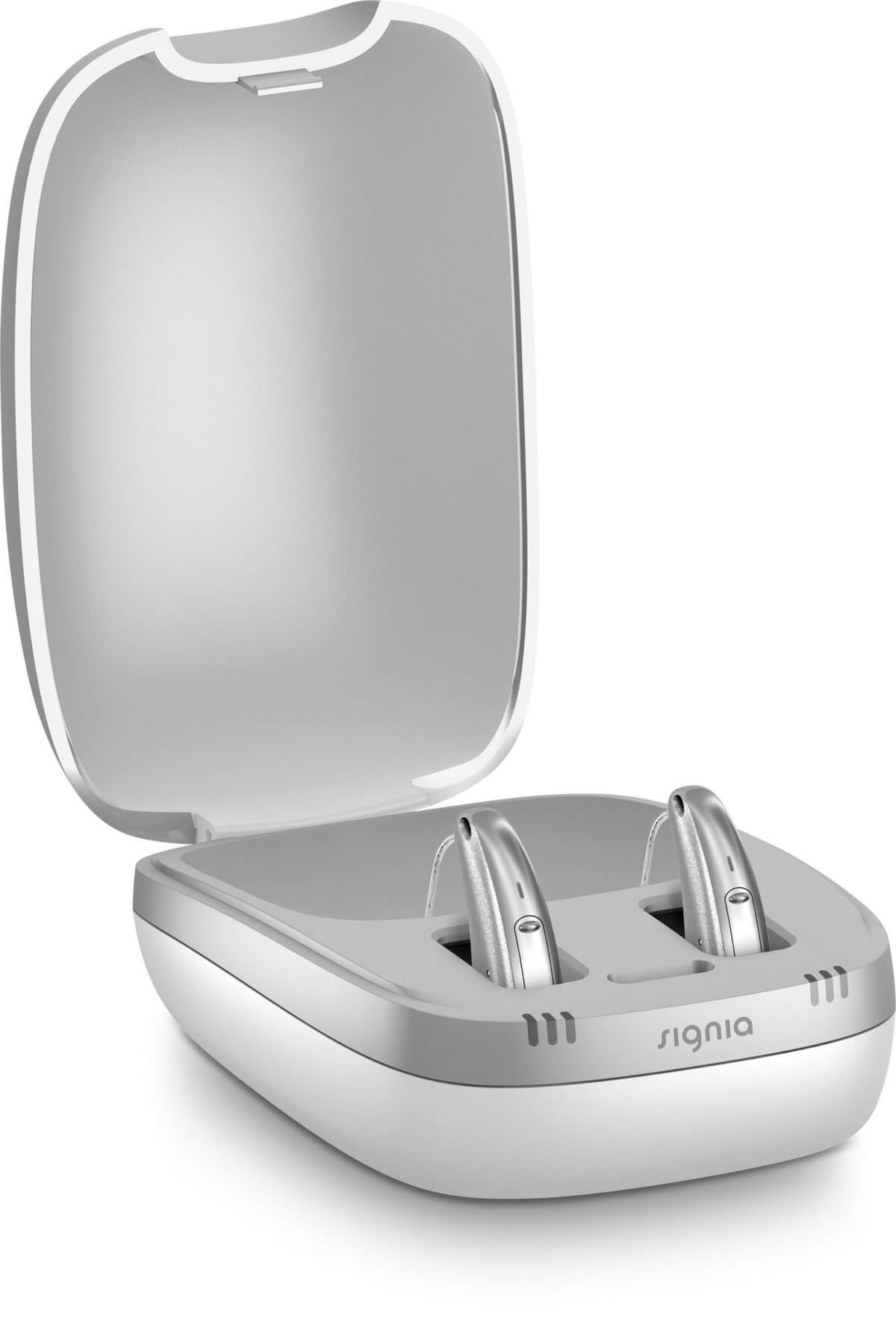 Signia Styletto X
One of the most striking things about the Signia Styletto X's is its SLIM-RIC form factor. It provides a complete hearing experience by combining award-winning design, Signia Xperience's unmistakable sound and speech comprehension, exchangeable receivers, compact rechargeability, and Bluetooth connectivity.
Styletto X is the total package hearing aid perfect for someone who may not want to compromise their active lifestyle. Not only does Styletto X deliver a specific trendy form factor that 8 out of 10 people favor, but it combines this with YourSound technology and the first acoustic-motion sensors in the world for a clear understanding of speech even in noise. It also has interchangeable receivers for dealing with a wide variation of hearing losses.
A long history of research and innovation.
While the Signia line of hearing aids may seem like the newest brand on the market, a long history of research and innovation stands behind them. Now based in North America, Siemens's work with audio amplification began in 1878 in Berlin, Germany with the development of new receivers for telephones. In 1913 Siemens began working in hearing aid technology and has grown into an industry leader. The long track record for Siemens audiology and hearing aid products includes the first behind-the-ear designs. Acting as Sivantos Group, research and development from a wide range of hearing and audio research came into the Siemens fold, improving technology and durability.
LEARN MORE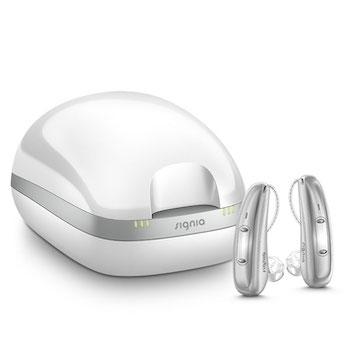 Xperience: Signia's most advanced model yet
The Signia Xperience is Signia's most advanced model yet, featuring a new system that incorporates the world's first integration of sophisticated acoustic sensors with an integrated motion sensor. Signia Xperience hearing aids can comprehensively analyze the complex soundscape of the wearer, facilitating seamless modifications to the customized listening experience in front of and around the wearer.

While other hearing technologies are unable to adjust as the user travels around to various listening environments, with YourSound technology the Signia Xperience platform can fill quickly respond to changes in the sound environment.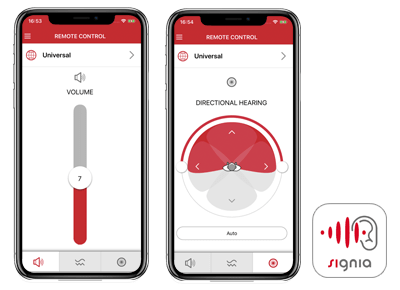 ---
The model still boasts many of the ground-breaking features of Signia's previous models, including:
Dynamic Soundscape Processing for complex sound and speech synthesis from any direction, in any situation – even when in motion.
Own Voice Processing for a more natural-sounding own voice during use.
With a track record of reliable performance, Signia is making its mark with smart, stylish, modern designs.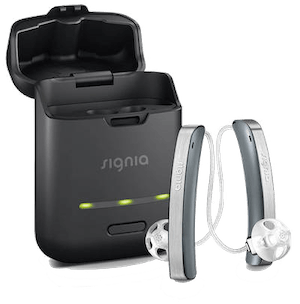 With a track record of reliable performance, Signia is making its mark with smart, stylish, modern designs. Their Styletto model revamps the standard of behind-the-ear hearing aids with a slender pendant design and luxurious brushed metal finishes. With their Silk model, they've created a ready-to-wear hearing aid with powerful features and focused sound processing.
Signia has also boosted the flexibility and power of all their hearing aids with the new X line of technology. They have also introduced sustainable rechargeability with models like the Charge & Go X that uses rapid wireless induction charging and long-lasting lithium ion batteries.
Signia products offer nuanced sound performance that uses patented microphone placement to help replicate the priorities of natural hearing. Speech and conversation are foregrounded while other noise is relegated to the background, making communication easier, even in noisy environments like parties or restaurants.
In this era of new connectivity, Signia also leads the field in digital streaming sound. Models are available that incorporate Bluetooth technology as well as direct audio streaming from smartphones and other digital devices. Signia also offers tinnitus relief options with most products, based around tinnitus neutralizing white noise options and their exclusive Notch Therapy for long-term tinnitus management.
---